Mine Water Sampling and Scientific Writing
Water sampling and interpretation at the former Havelock Mine in eSwatini

one week in Bulembu, eSwatini from May 8th – 14th 2023 (NEW DATE!)
Course Material
no course material will be provided, as all details will be taught in the field
Venue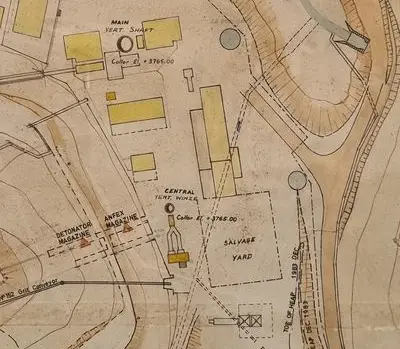 The one-week course will take place in eSwatini (formerly Swaziland) at the abandoned Havelock mine. Self-catered accommodation will be at the Bulembu Lodge in Bulembu. If availability exists, delegates can come with a chartered bus to Bulembu. Otherwise, delegates have to organise transfer by themselves. The Josepfsdal–Bulembu border is only open between 08:00 and 16:00 o'clock, sharp. Passports are needed for crossing the border.
Starting in the 1930ies, the Havelock mine was operational until 2001 and was one of the three largest asbestos mines in the world. It was originally operated by Turner & Newall until it was sold to Havelock Asbestos Mines Inc. in the 1990ies. The current, abandoned mine site is characterized by large waste rock dumps and tailings piles. Much of the plants have been demolished, but the Bulembu Museum keeps the memories of this mine.
Programme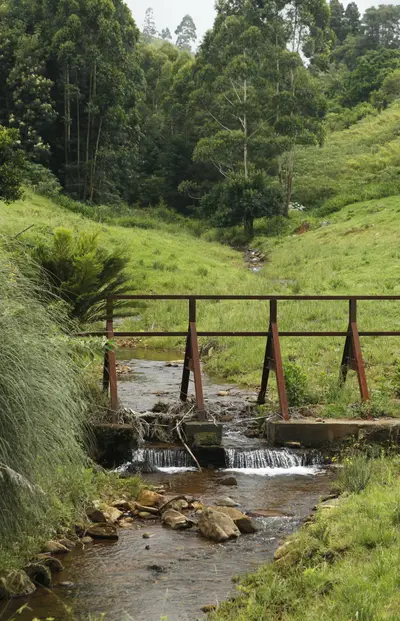 During the day, different sampling sites will be visited.
In the afternoon and evening, a joint paper will be written
Course outline
During the one-week course, delegates and students will learn how to accurately take water samples and how to use probes and instruments for measuring the on-site parameters temperature, pH, redox potential, electrical conductivity and oxygen saturation. With colourimetry, chemical parameters, such as Fe, SO4 or Nitrate concentrations will be detected. The relevance of these parameters and their interpretation in the field will be discussed. In addition, flow measurements with the salt-dilution method will support the mine water sampling.
In the evenings, delegates and students will write a scientific paper to be published in an international and peer-reviewed journal, since no mine water hydrogeological publication for the Havelock mine exists.
During the course, the Bulembu Museum, highlighting the mining history of the area will be visited.
Requirements
Delegates are requested to bring their own PPE, including a face mask. As the weather in Bulembu might change rapidly, raincoats are advised to bring with them. It is essential that participants are fit to walk and work in the field, as the area has steep slopes, loose rocks and is situated in an abandoned mining area.  On entering the site, an indemnity form has to be filled out, and neither Bulembu Ministries nor the organisers can be held responsible for any injuries on site. No underground mine workings will be entered for the course itself. For writing the paper, a laptop with MS Office and PHREEQC installed should be brought with.
At all times, it is essential to ensure that local customs must be taken into account. Alcohol consumption should only take place on a limited basis, and no alcohol will be on sale on site.
Costs & Registration
Registration includes 2 meals a day (self-catering breakfast and dinner) and accommodation in a shared room (2 – 4 people). If you would like something different, or if you have allergies or dietary restrictions, please contact the email address below. Participants (with the exception of students from the Department of Environmental, Water and Earth Sciences at TUT) must arrange their own travel to Bulembu in case the TUT Bus is full. Contact the email address below for information on available spaces in TUT transportation.
One Week Field course
R 21,500
R 14,500
R 11,900
For registration, please click here or send an e-mail to This email address is being protected from spambots. You need JavaScript enabled to view it.
About the lecturer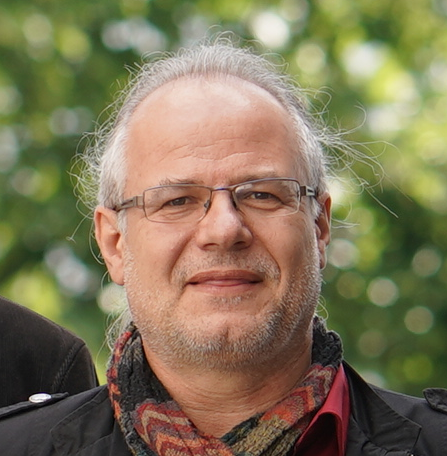 Prof. Dr. habil. Christian Wolkersdorfer is a member of the Academy of Sciences South Africa (ASSAf) and has 32 years of professional experience. He is a mining and geothermal hydrogeologist specialising in mine water tracer tests, mine water geochemistry and remediation. Christian Wolkersdorfer currently holds the South African Research Chair for Acid Mine Drainage Treatment at the Tshwane University of Technology in Pretoria. He has taught hydrogeology, mining hydrology, and tracer hydrology at Ludwig-Maximilians-Universität Munich, at Bergakademie Freiberg, Germany and within the AEG master course of Tübingen University. He held the Industrial Research Chair in Mine Water Remediation & Management at Cape Breton University, Nova Scotia, Canada. He received his Master's Degree and PhD from Clausthal University, Germany and habilitated at Bergakademie Freiberg, Germany. A world leader in mine water remediation and management projects, Prof Wolkersdorfer has conducted and initiated several projects related to mine water and hydrogeology in Canada, Germany, Austria, Slovenia, Brazil, the United Kingdom, South Africa, Finland and Turkey. Prof Wolkersdorfer is also the Technical Editor for the Journal "Mine Water and the Environment" as well as the President of the International Mine Water Association (IMWA), the Industry-Academia coordinator for the Mine Water Division of WISA (Water Institute of Southern Africa) and he is a member of the Global Alliance. He published or edited more than 230 papers and book chapters relating to mining, mine water and hydrogeology.