PHREEQC Short Course
Using PHREEQC in Mine Water Management and AMD

Online, March 7, 2023 – Fully booked, no more places available
Course Material
only registered participants will get a link to the course material
Venue
The workshop will take place online via Zoom. You will get your individual link before the course.
Programme
To get started
What is a "Model"?
Introduction to Thermodynamics
The Mine Water
Speciation Calculation
Equilibration Calculation with pure Phases
Mixing Calculation
What is PHREEQC?
PHREEQC version is a computer program ("code") for simulating chemical reactions and transport processes in natural or polluted water, in laboratory experiments, or in industrial processes. It is based on the equilibrium chemistry of aqueous solutions interacting with minerals, gases, solid solutions, exchangers, and sorption surfaces, thus the acronym pH-REdox-EQuilibrium. Yet, the program has evolved to include the capability to model kinetic reactions and one-dimensional transport. Rate equations are completely user-specifiable in the form of Basic statements. Extensible chemical databases allow the application of the reaction, transport, and inverse-modelling capabilities to almost any chemical reaction that is recognized to influence rainwater, soil-water, groundwater, and surface-water quality.
PHREEQC can be used as a speciation program to calculate saturation indices, the distribution of aqueous species, and the density and specific conductance of specified solution composition. For calculating solute activities, PHREEQC uses ion-association, Pitzer, or SIT (Specific ion Interaction Theory) equations to account for the nonideality of aqueous solutions. Analytical data for mole balances can be defined for any valence state or combination of valence states for an element. Distribution of redox elements among their valence states can be based on a specified pe or any redox couple for which data are available. PHREEQC allows the concentration of an element to be adjusted to obtain equilibrium (or a specified saturation index or gas partial pressure) with a specified phase or to obtain charge balance. Solution compositions can be specified with a variety of concentration units1.
Introduction
This one-day course will focus on the basics of PHREEQC that you might want to use for your day-to-day work with mine water samples. You will learn what chemical-thermodynamic processes are, when we are relating to species and when to phases. This course is meant to be for beginners or those colleagues that already heard about chemical/thermodynamic modelling and want to get a refresher. You will learn to identify potential flaws in your water analysis, which species account for your water's composition and which controlling phases are responsible for the water chemistry. Based on a real example you will learn how to mix different waters with each other and if acidic mine drainage might have a negative effect on the Sterkfontein caves.
Download and Installation
The course will use the latest graphical version of PHREEQC. Please download the software from here: https://water.usgs.gov/water-resources/software/PHREEQC and install it on your computer well before the course. Additional instructions will come via e-mail after full payment of the course fees. Also, ensure that you install the latest Zoom version from here. For versions other than Windows 64-bit, follow this link. In some rare cases, Windows opens Acrobat Reader instead of PHREEQC, when double clicking *.pqi or *.pqo files. In this case, follow the instructions there.
Costs & Registration
Online Course (March 7, 2023)
R 2100
R 1500
R 600
R 600
For enquiries, please send an e-mail to This email address is being protected from spambots. You need JavaScript enabled to view it.
About the lecturer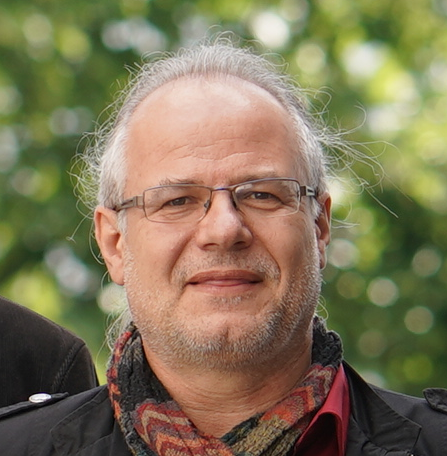 Prof. Dr. habil. Christian Wolkersdorfer is a member of the Academy of Sciences South Africa (ASSAf) and has 32 years of professional experience. He is a mining and geothermal hydrogeologist specialising in mine water tracer tests, mine water geochemistry and remediation. Christian Wolkersdorfer currently holds the South African Research Chair for Acid Mine Drainage Treatment at the Tshwane University of Technology in Pretoria. He has taught hydrogeology, mining hydrology, and tracer hydrology at Ludwig-Maximilians-Universität Munich, at Bergakademie Freiberg, Germany and within the AEG master course of Tübingen University. He held the Industrial Research Chair in Mine Water Remediation & Management at Cape Breton University, Nova Scotia, Canada. He received his Master's Degree and PhD from Clausthal University, Germany and habilitated at Bergakademie Freiberg, Germany. A world leader in mine water remediation and management projects, Prof Wolkersdorfer has conducted and initiated several projects related to mine water and hydrogeology in Canada, Germany, Austria, Slovenia, Brazil, the United Kingdom, South Africa, Finland and Turkey. Prof Wolkersdorfer is also the Technical Editor for the Journal "Mine Water and the Environment" as well as the President of the International Mine Water Association (IMWA), the Industry-Academia coordinator for the Mine Water Division of WISA (Water Institute of Southern Africa) and he is a member of the Global Alliance. He published or edited more than 230 papers and book chapters relating to mining, mine water and hydrogeology.
---
1partly extracted from USGS web site